Please visit our Creating Design Files article to familiarize yourself with our product templates.

Fall in LOVE with your walls. Creating your own wallpaper sounds exciting, but there are some very important things to keep in mind when designing them. In this article, we'll go over the wallpaper template, design file tips + requirements, and more about the wallpaper.
Wallpaper Template
The design area on the wallpaper is a single 24" x 24" square in which you will place your design/pattern.
*Please note - We will tile your pattern for you depending on your chosen panel size.
Design File Tips + Requirements
File Type + Size
Our Wallpaper design file requires a JPEG image at 300ppi. The JPEG Quality should be set to 100%.
Panel Size
Each panel is 24 inches wide. Simply order the number of panels you need based on the height of your wall.
Standard Wall Height
Wall heights can vary depending on where you live, but on average the standard ceiling height in the United States is 8' 0". Many new homes have a higher ceiling height anywhere between 9' 0" - 10' 0".
For example, if your room measured 8' 0" x 10' 0" you would need 4 panels of the 10-foot roll.
Creating a Pattern
Creating a pattern can be done in Adobe Programs such as Photoshop or Illustrator.
The most important thing to remember about repeat patterns is that whatever you do, the edges need to be replicated on the opposite side. For example, if you have a motif that overlaps the top edge, it needs to be in the same position on the bottom. This may sound tricky but its actually pretty easy when you are using the "Offset" feature in Photoshop or Illustrator.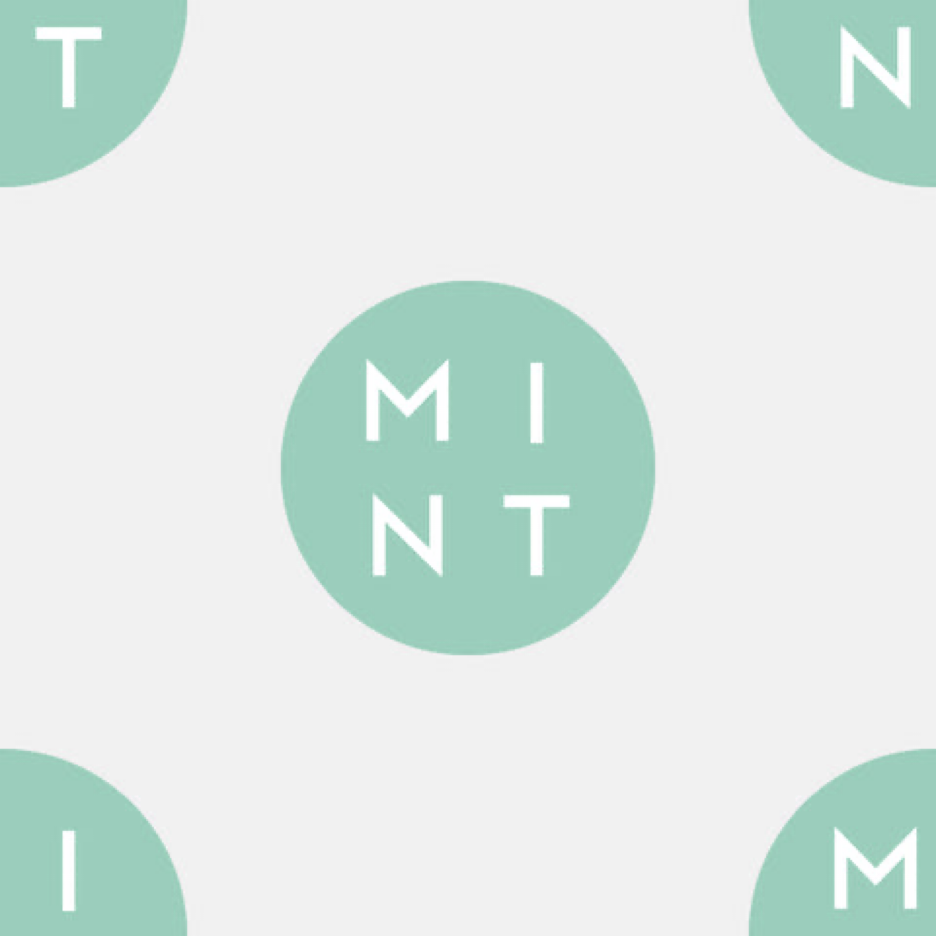 Artwork Placement
Please keep in mind the template is 24" wide, therefore, you will need to figure out how large you would like your pattern to be. Depending on what size you would like your pattern will determine how many times you will repeat your pattern on our template. Our Template specs are 7200x7200 px; 300 PPI. See examples below: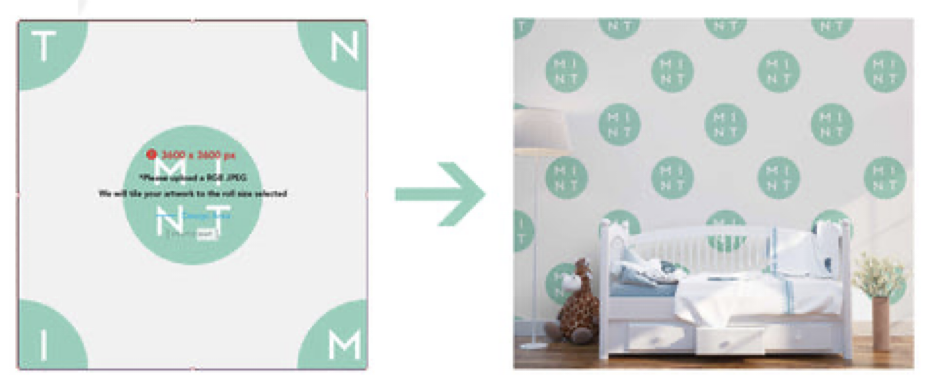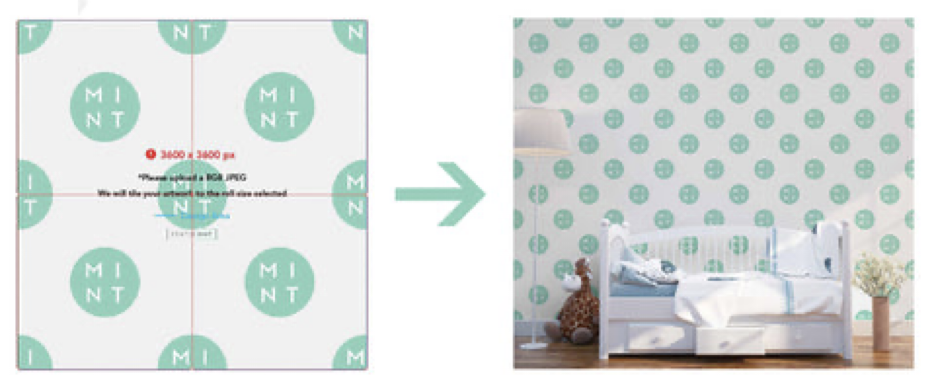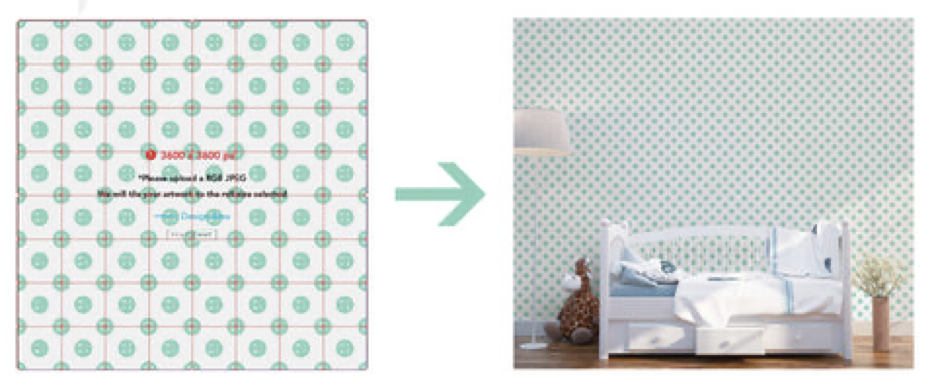 Once you are happy with the size of your repeated pattern, you are ready to upload! Simply choose the panel height and the quantity you would like printed, we will take care of the rest!
More about the Wallpaper
Multi-US Patented, Made of 100% polyester fabric with an adhesive backing
Formaldehyde-, phthalate-, and PVC-free
Use a warm, damp cloth or sponge to clean the wall surface or window and allow it to completely dry.
*WARNING: DO NOT apply wallpaper with wet hands or a sponge. DO NOT use dull scissors/blade if cutting wallpaper. Buyer assumes risk that damage may occur during install and/or removal, Printed Mint is not responsible for any damage. We highly recommend ordering more than you need, dye lots are subject to have different shades of white if ordered at different times. Exact match not guaranteed.
SURFACES NOT RECOMMENDED FOR APPLICATION: Textured/Uneven Walls, Dark/Multi-colored walls, Wallpapered walls; Brick/Cinder block; Unpainted Drywall/Sheetrock or Plaster; Outdoors; Non-stick Paint. Do not place wallpaper in an area likely to have steam or heat, like a Kitchen or Bathroom as it is likely to cause issues, such as peeling.
If you have any questions about our wallpaper or template, don't hesitate to contact us at support@printedmint.com. We are always happy to help!